Christmas gift vouchers - did you know?
10 December 2020
Did you know that you can buy Cherwell Community Lottery tickets as gift vouchers. So why not buy for your friends and family and support a good cause at the same time?
You can buy lottery gift vouchers here: https://www.cherwelllottery.co.uk/gift

You can buy a gift voucher to support a specific cause or they can leave it open for the recipient to decide which cause to support. They start from £5.
It is an electronic voucher that the gifter gets sent to their own email address to either print or email on to the recipient. The gifter pays upon purchase of the voucher and once redeemed the funds are paid to the relevant channels.
Our causes are on track to raise £33,196.80 this year
1,064 tickets of our 5,475 ticket goal
More top stories

New Cherwell Community Grant Fund for Cherwell Lottery Good Causes
As of 1 October a new grant funding scheme has been launched. This is the Cherwell Community Grants programme. To be eligible to enter you need to be a good cause registered on Cherwell Lottery's we...
01 October 2020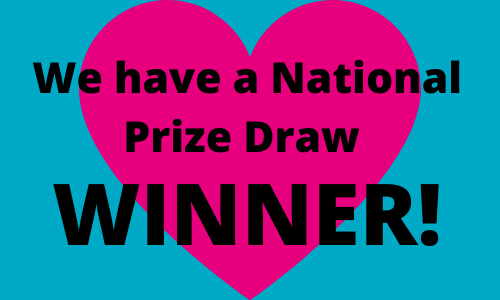 Congratulations to the Winner of the Summer National Prize Draw 2020!
We are very proud to announce that Mrs Judith Cooper supporting Friends of Langford Village School (FOLVS) is a National Prize Winner of a £100 B&Q Gift Card!. 'I've been shielding fo...
15 September 2020
Back to full list
Our causes are on track to raise £33,196.80 this year
1,064 tickets of our 5,475 ticket goal